Yeak Ping Lian Solo Exhibition
Posted by DAVID BC TAN under: Announcement; Child prodigy on 2 Dec 2010.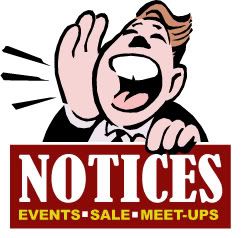 EXHIBITION: Savant Art @ MaTiC – Artworks of Prodigious Savant
Remember Malaysian autistic savant Yeak Ping Lian? The story of the prodigious autistic artist who presently resides in Sydney with his family is well-known to Malaysians. When Ping Lian's mom Sarah Lee first noticed the now 17-year old's  exceptional abilities, she understood that conventional schooling was not helping her son. Ping Lian was subsequently homeschooled to allow him to further his artistic passion.
An exhibition of his artworks is being held at the Malaysia Tourism Centre (MaTiC) organised by Ministry of Tourism in collaboration with The Art Commune.


The exhibition will be on from Nov 25, 2010 – Jan 30, 2011,  1am – 5pm daily. Admission is free.
Please go to our NOTICES for more information
Comments are closed.