Upcoming Events
Posted by DAVID BC TAN under: Announcement on 18 May 2010.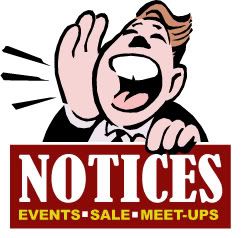 >>Here are a few upcoming events that you don't want to miss:
LEARNING AUTONOMY AND SELF-DIRECTED LEARNING
Presented by Dr Gary J. Confessore, Ed.D
Date: June 5, 2010 (9am – 5pm)
Venue: CLIC 26, 3rd Floor, Jalan R31/R, Kota Kemuning
To register please click here.
For more information, please email beyond.schooling (at) gmail.com or SMS 012-6076161
Go to our NOTICES for more info, or Learningbeyondschooling.org
=====================================================
FAMILY CONSULTATION
Exploring key issues in the development of family ministry in a local church context and how it can contribute to transformation in church and society
JUNE 8-10, 2010
8PM -10PM NIGHTLY
FREE ADMISSION (Free-will offering will be taken nightly to defray costs)
VENUE: LUTHER CENTRE, 4 JLN UTARA, PETALING JAYA
ENQUIRIES: JUDY NG 012 6319153
mikejudyng (at) gmail.com
Click on NOTICES for details
Comments are closed.