What were we thinking?
Posted by DAVID BC TAN under: Guest Writer on 24 Jun 2009.
GUEST WRITER: Bill Smith
The other day I was rifling through some old computer disks in search of one I could copy some files to. To my amazement, some of the disks still worked. More amazing was one Microsoft Word version 5 file I found from 1993, our first full year of "official" homeschooling. The file was named simply "WHY.doc."
I opened this little mystery nugget to find the brave declaration by parents of a six-year-old, parents who dared against cultural tide and conventional reason to homeschool. We lived at the time in a different country, far from support groups and curriculum fairs and far from American homeschool pioneers who could assure us we weren't crazy.
Here, we took our stand, though the neighbors thought us alien in more than nationality. Here we did what no one trying to fit into a foreign culture should do—homeschool. There were so many doubts and so many sleep-delayed nights pondering what could be wrong with us that we would risk ostracism and damage to our six-year-old and her little sister. Each morning, mothers waved their children down our little street of tightly-packed houses toward the government school. Only our school-age child remained at home. What was wrong with us? What were we thinking?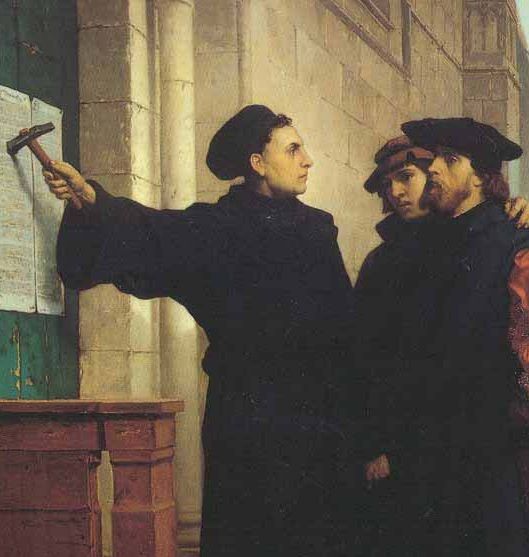 And yet, the desire to educate our children at home would not hold back. Inside, we knew we were committed. Outside, we doubted and even grieved for the relationships strained by our decision. It was then that we realized we could not maintain this stand against the "natural order" of modern society unless we agreed on a "declaration." Like Luther at Wittenberg, the colonial signers at Philadelphia, and lesser-knowns whose words have been lost, my wife and I made a list titled "Why We Desire Home Education." I can tell you now that there were at least five and a half reasons. (Either that was enough or later editions of Word don't read well the old version 5 files.)
In 1993, we nailed that list to the door of our minds to fend off doubts and doubters. We placed our John Hancocks under the fifth-and-a-half point to remind ourselves that even if no one else agreed with us, at least we agreed with each other. We also agreed that this was God's direction for our home.
We have entertained few doubts since 1993. Making that list and agreeing on our course together set a foundation that we could point back to and remind ourselves that, even if what we do sometimes seems wrong, we do it in full agreement. Even if we and our children endure difficulty because of it, we know that we began this homeschooling voyage in faith that it is right for our family.
The decision to homeschool is still not easy for many. To sustain that decision through internal doubts and external opposition, making a list, agreeing together and posting it on the mind's door is a great beginning toward staying the course.
……………………………………………………………………………………………………………………………………………………..
ABOUT THE WRITER: Bill Smith is father to two home educated girls and husband to one extraordinary homeschool mom. Bill and Derri Smith authored The Character Series for home education, and they provide values-based book reviews at BookAngles. Their current work is to prevent human trafficking. The above article first appeared at HomeschoolEnrichment.com
One Comment so far...