Is it expensive to homeschool?
Posted by DAVID BC TAN under: Q & A on 4 May 2009.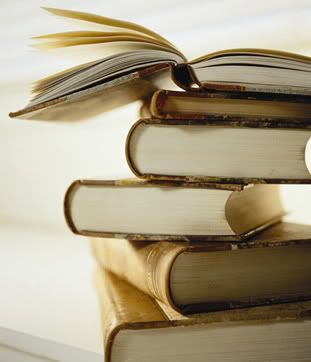 I would say YES and NO to that. YES, in the sense that purchasing a full curriculum from abroad (usually US) may come up to RM3000 for a year's supply. It can get more expensive as your child moves up to higher grades. And NO, because it is possible to home educate without packaged curricula if you really want to, at least until your kids are preparing for highschool and/or college.
Our experience
When we first started to homeschool our 2 boys, we did not buy any curriculum until they were about 10 and 8. When we finally decided it was easy to pick Sonlight which is literature-based for our homeschool since we were book lovers ourselves. I think we spent about RM2500 and both boys were tutored with that one set of books (almost 90+ books in a box) – paced according to their abilities.
I think we became less rigid with the passing years, and eventually ordered only the minimum books required. We began to supplement with equivalent titles sourced locally and that helped to bring our costs down. We scoured local bookstores like Popular, PayLess, Kinokuniya, Times, and MPH for bargains.  We also visited the National Library and carted home piles for our boys.  Actually we went to the Library a lot all through our children's early years (then again, the Library was quite close to where we live).
But when you think about it, if you amortize the amount of money paid for curriculum, it's reasonable expenditure well-spent.  Also, remember that homeschool saves you in other ways – uniforms, all sorts of fees for clubs and extra-curricular activities, endless tuition, canteen allowances, busing kids to-and-from school, etc.
And don't forget the intangible savings when you homeschool – less stress,  fewer anxieties, more security, saving on time, etc.
Go online
These days, there's so much you can get from the internet and local resources that it's possible to homeschool without bursting your wallet. A family I know swears by the internet and hardly buys any curriculum (and if they do, it's used books) and has managed very well, thank you!  As a matter of fact, there is no reason to buy expensive stuff for kids when they are still young. I understand the security that a packaged curriculum offers a homeschooling newbie – wah, lesson plans, education and developmental milestones,  curriculum goals, self-administered tests, etc – makes any parent feel like yes, this is sooooo very like school. Don't get me wrong – all this is good.
What I am simply saying is, you can put off buying expensive curriculum in the early years, and the internet is where savings can be found. Forget that 46″ LCD TV or that expensive PS3. Instead, invest in a good pc and get a broadband account.  Get online and surf. Learn how to get around the net. If you're going to homeschool, you'll have to be resourceful. There are TONS of FREE resources available and the number grows exponentially everyday!
Here's a little taste of what the wide wonderful world of the internet has to offer a homeschooler: check out DistanceEducation.org. The site recently posted a list of 100 FREE distance learning resources for homeschoolers. Divided into 10 sub-sections, you'll find excellent links to Lesson Plans, Educational Websites, Test-taking Resources, Science Resources, Math Resources, Reading Resources, Online Highschools, Open Courseware, Social Studies, and Homeschooling Resources. All downloadable and all free for all ages. Okay, the Social Studies Resources may be too American to be relevant (Presidents of the US, Kids guide to US govt, etc) ………..but you get my drift.
So, one last word if you're scratching your head about curricula: don't panic.
PS: Just in case you didn't know. Singapore has an online bookstore for homeschoolers now. Point your mouse at The Home Library.
6 Comments so far...