Happenings in June
Posted by DAVID BC TAN under: Announcement on 12 Jun 2009.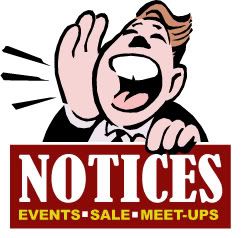 I'm trying out something here.
Ever so often we get notices of events and garage sale on our forum site. I thought I should also post them here.
Please go to the NOTICES page for more details. A couple of homeschoolers are clearing out books and stuff, there's a Character First seminar,  and 2 other interesting forums. Also look out for a notice regarding a debate conducted by our Junior Public Speaking Club.
The above are happening in June.
Comments are closed.